Goat Milk Soap
Email to order a custom Soap.
When ordering by paypal, you should receive your product in 5 to 10 business days.
This is all natural handmade soap. We only use oils, goat's milk, lye and essential oils and natural colors in our soaps. The goat milk in the soap is very good for sensitve skin and has a luxury feel. We also don't use any chemicals or artificial products, which makes the soap great for sensitive people. We enjoy making soap especially with essential oils that make it smell wonderful without harming the user.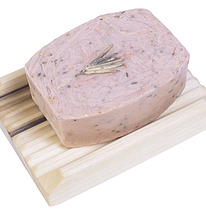 Lavender Soap
Out of Stock Not available until December. Because of the smell and feel of lavender flowers, you will enjoy relaxing in the bath with this soap.

Price: $5.00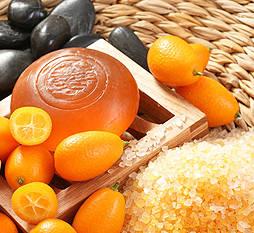 Orange Peel Soap
A wonderful soap for exfoliating dead cells and for making your skin feel soft.
Price: $5.00